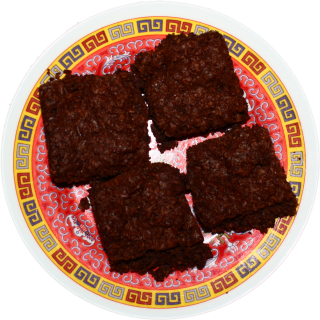 100g plain cooking chocolate.
100g milk cooking chocolate
(vary ratio of plain:milk to taste)
100g butter
200g sugar
250g coconut
2 eggs

Heat oven to 160C/320F. Line and grease a 33x23cm tray.
Melt butter and chocolate together.
Mix in the rest of the ingredients until fully combined.
Pour mix into tray and put in oven for 35 minutes or so.