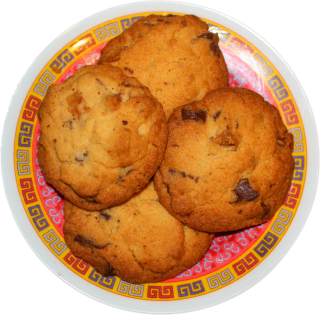 125g butter
75g sugar
1 medium egg yolk
150g self-raising flour
50g crystallised stem ginger, chopped
75g plain chocolate, chopped

Heat oven to 180C/350F/gas mark 4 and grease 2 baking trays.
Beat butter until soft, add sugar and beat again until fluffy.
Stir in egg yolk and beat until fluffy again.
Stir in flour, ginger and chocolate and mix thoroughly.
Put spoonfuls of the mix on the baking trays, bake for 10 minutes until lightly golden.

This recipe works with self-raising gluten-free flour.