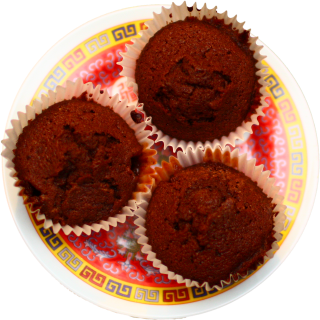 150g butter
150g sugar
3 medium eggs
110g self-raising flour
40g cocoa
60g fudge (approx)


Cream butter and sugar until light and fluffy.
Beat in eggs and add flour and cocoa.
Chop fudge into small pieces and mix in.
Fill baking trays with paper cupcake cases and put approximately two tsp of mix in each.
Bake at 190C (375F) for about 20 minutes until cakes are risen and firm.
Remove from oven and leave to cool. If there's not enough of a fudge taste, add more next time!