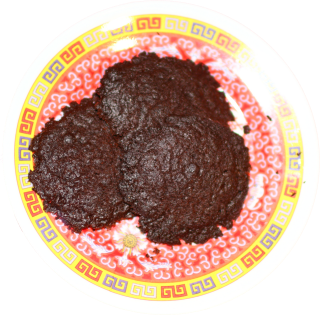 115g butter
90g plain flour
0.5tsp mixed spice
2tbsp cocoa powder
55g caster sugar
0.5tsp vanilla essence

Heat oven to 190C/375F. Grease large baking tray.
Mix flour, mixed spice and cocoa together.
Cream butter, sugar and vanilla essence.
Stir in the flour mix, adding water as necessary.
Put small heaps of the mix onto the baking trays allowing room for spreading.
Bake for 15-20 minutes until firm.

This recipe works with gluten-free plain flour.