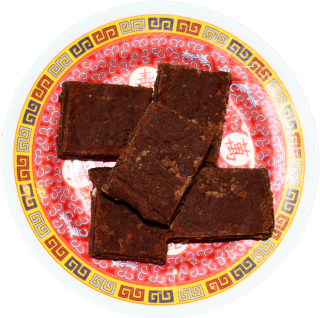 450g icing sugar
100g butter, cut into cubes
100g chocolate, broken into squares
3tbsp milk



Mix everything together in a microwaveable bowl.
Microwave for about 3 minutes, then stir thoroughly (you can warm it over a hob and then stir it, but the microwave is a more reliable method).
Pour into a flat-bottomed dish and leave to set at 4C (in the fridge) for a few hours. Mark it into squares before it has completely set.