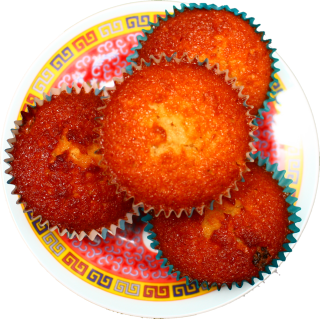 100g/4oz butter
100g/4oz sugar
2 medium eggs
100g/4oz self-raising flour
50g/2oz raisins, sultanas or currants
2 heaped tablespoons spiced apple jam


Cream butter and sugar until light and fluffy.
Beat in eggs and add flour, then stir in raisins, sultanas or currants.
Stir in spiced apple jam until well mixed.
Fill baking trays with paper cupcake cases and put approximately two tsp of mix in each.
Bake at 190C (375F) for about 15 minutes until cakes are risen and golden brown.
Remove from oven and leave to cool.