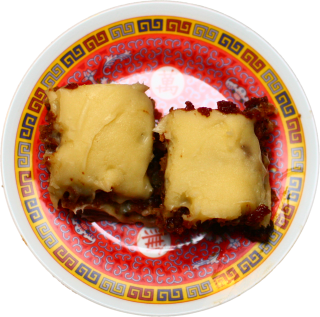 170g walnuts or pecans, coarsely chopped
1 20oz tin crushed pineapple with juice
210g self-raising flour
450g sugar
2 eggs

For the icing:
8oz cream cheese
220g icing sugar
150g butter, melted
1 tsp vanilla


Preheat oven to 350F/180C.
Put all cake ingredients together (including the juice from the pineapple tin) and mix thoroughly.
Pour mixture into ungreased tin.
Bake for about 35-45 minutes until top is hard and a skewer poked into the middle is mostly dry (it's a very moist cake).
Remove from oven and allow to cool slightly - it should be iced while warm.
Mix icing ingredients together thoroughly.
Spread icing over cake and serve warm.

This recipe works with gluten-free self-raising flour.