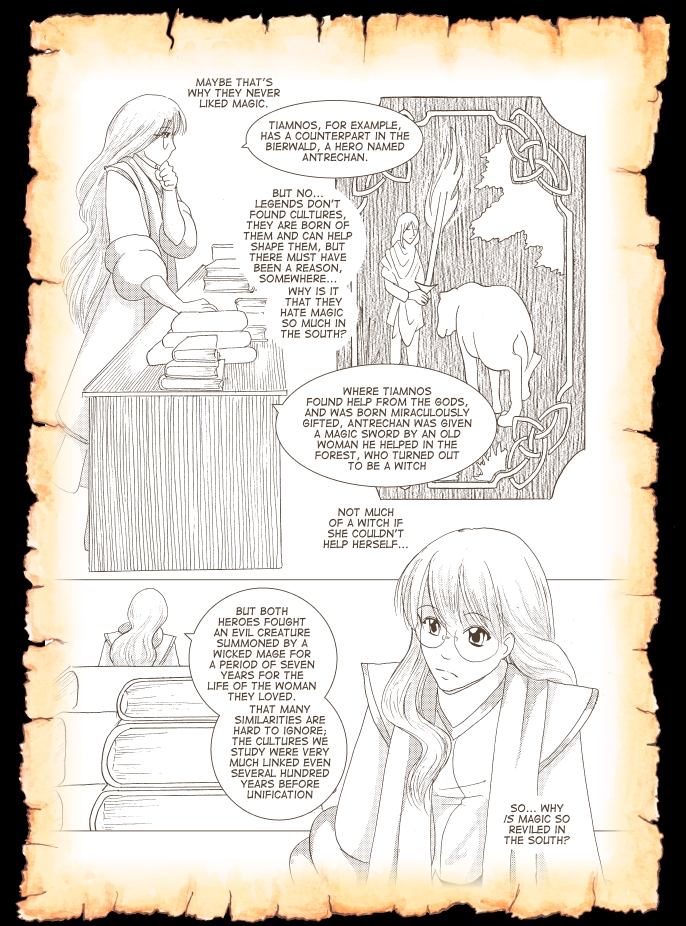 image
Ambient Rhythm is updated on Tuesday and Friday
Minami
was enormous fun. I didn't see much anime, which is unusual, but the two films I did see,
The Sky Crawlers
and
Summer Wars
, were both great -
The Sky Crawlers
in particular was excellent. I learned how to make
okonomiyaki
and had a fun time giving portfolio advice to some lovely people who came along to our session on Sunday. I had fun manning the
Sweatdrop
stall with
Sonia
and selling comics to people - that's always good. And I spent the entire Saturday in cosplay as
Lina Inverse
from
Slayers
. By the end of the day my shoulders hurt (not sure why, the pads weren't heavy) and my head felt itchy and hot from the wig, but it was really fun. I had a very nice Monday off work to recover (and make
okonomiyaki
), so all in all a good convention :)
Oh all right. There are photos:
behind the Sweatdrop stall
and
in the hall
.
- Sun Kitten, 20th April '10