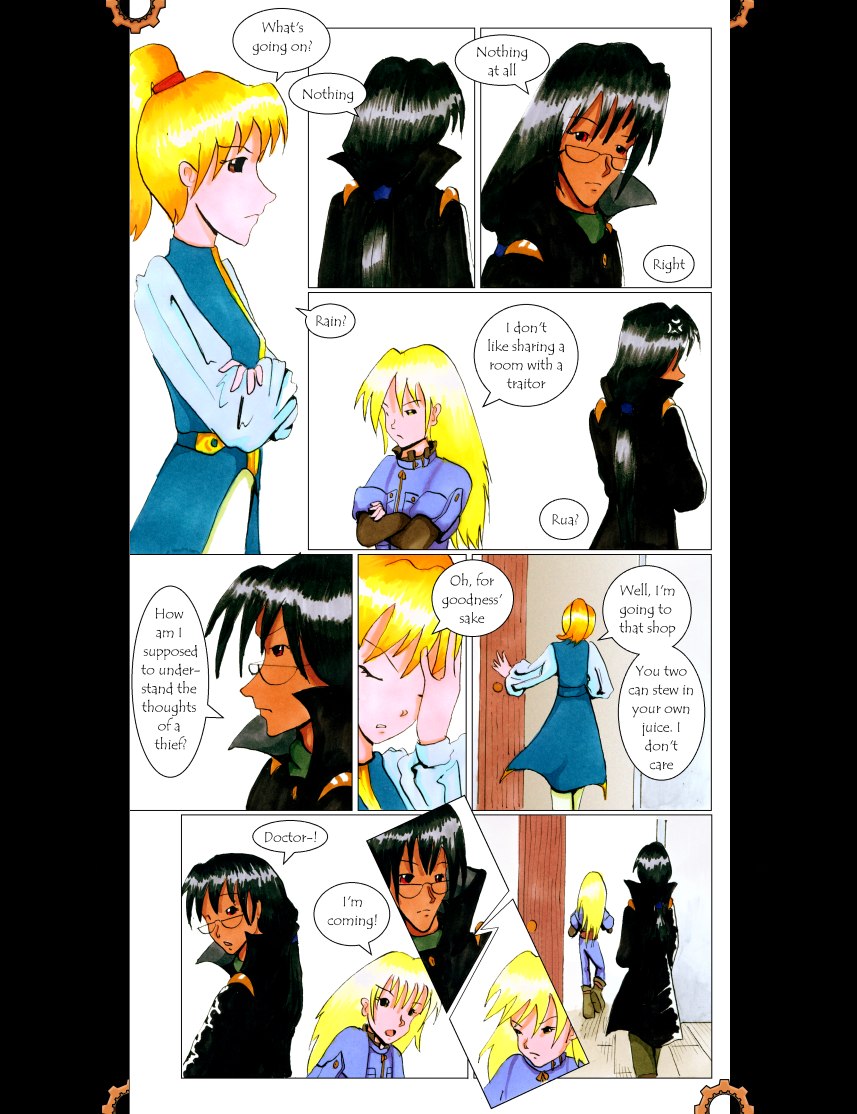 image
Artifaxis is updated on Tuesday and Friday
I spent much of yesterday printing, slicing, laminating, cutting, punching and inserting eyelets and attaching cord to bookmarks. It takes a surprisingly long time, but we had people round so I didn't get bored. Over the weekend was a different matter, and I was randomly reading livejournals (OK, not quite at random; it belonged to
Kaja Foglio
, from
StudioFoglio
). Among the entries was a link to a
Mary Sue litmus test
, intended to see how much of a Mary Sue a particular character is (Kaja thought 'Mary Sue' could be used either for an author insert (the more traditional meaning), or, as well, just to describe a character who's too good to be true - something which
Honor Harrington
has been accused of, although not having read the books I can't really comment).
Anyway, obviously I tried the test out, although I haven't had time to test Miriam, Rua and Rain yet. Kite scored a respectable 14 or 15, putting her well into the 'Non-Sue' category (a 'well-developed, balanced person'). I expected Saryth to do less well, since although he is not a Mary Sue, he is more of a stereotype, but he scraped into the same category at 19, helped by the events of
issue 13
.
The entry in Kaja's livejournal
was accompanied by the score of her own character, Agatha, of
Girl Genius
. Apparently Agatha got 74, making her an 'Irredeemable-Sue'. According to the test itself, Morpheus from the
Sandman
scores 70, so it's not an absolute test of whether a character will work or not -
Girl Genius
is a very good read - but I'm still quite pleased for Kite's and Saryth's scores. Kaja also linked (in a
different entry
) to
this rant
, which is an interesting point of view on the whole thing, as are her own comments.
- Sun Kitten, 16th August '05