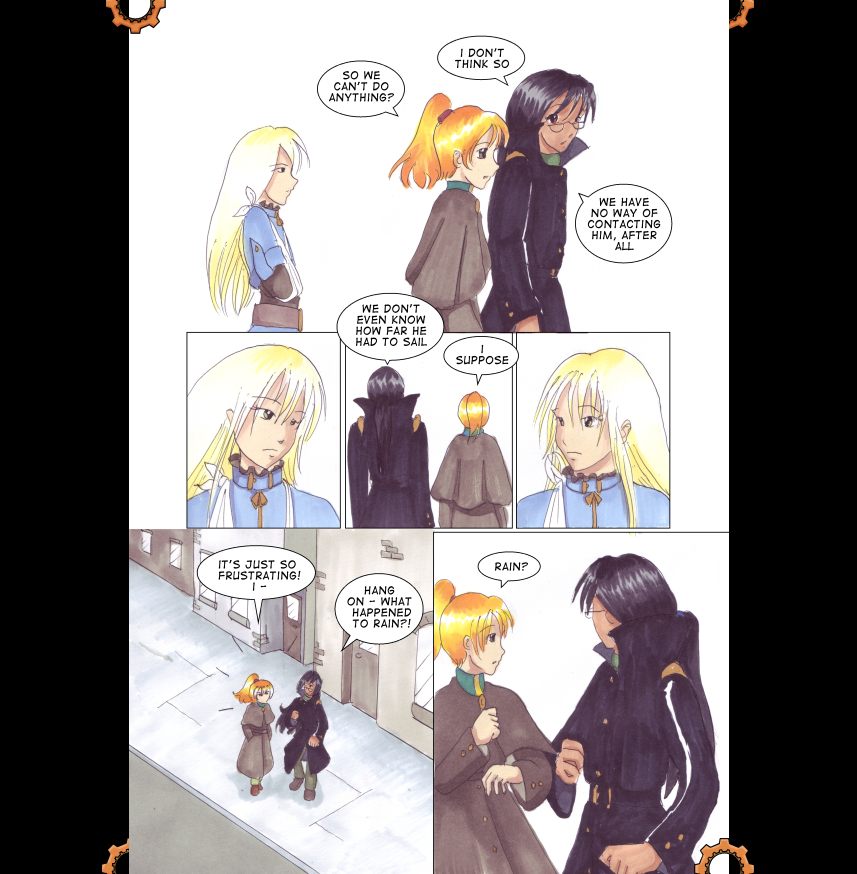 image
Artifaxis is updated on Tuesday and Friday
There's a handful of new, very short comics up,
here
.
Condemned to Flight
was drawn for the one page comic category in the
IMAF
2006 competition, the theme of which is flight.
Student Sueto-chan
was drawn for a university magazine, although I don't know if it ever got printed. Sueto-chan is the
Sweatdrop Studios
mascot.
Character Workshops
was done for the
Amecon
2006 conbook. Notably, all three are toned, which a) is not something I normally do and b) results in criss-cross moire patterns when resized. Never mind..
Another thing I'm working on is
this
, which I do intend to colour. Eventually. I'm pleased with the lineart, though, which was done entirely in Comic Works, sketch and all (it's a very sketchy sketch..).
- Sun Kitten, 19th September '06