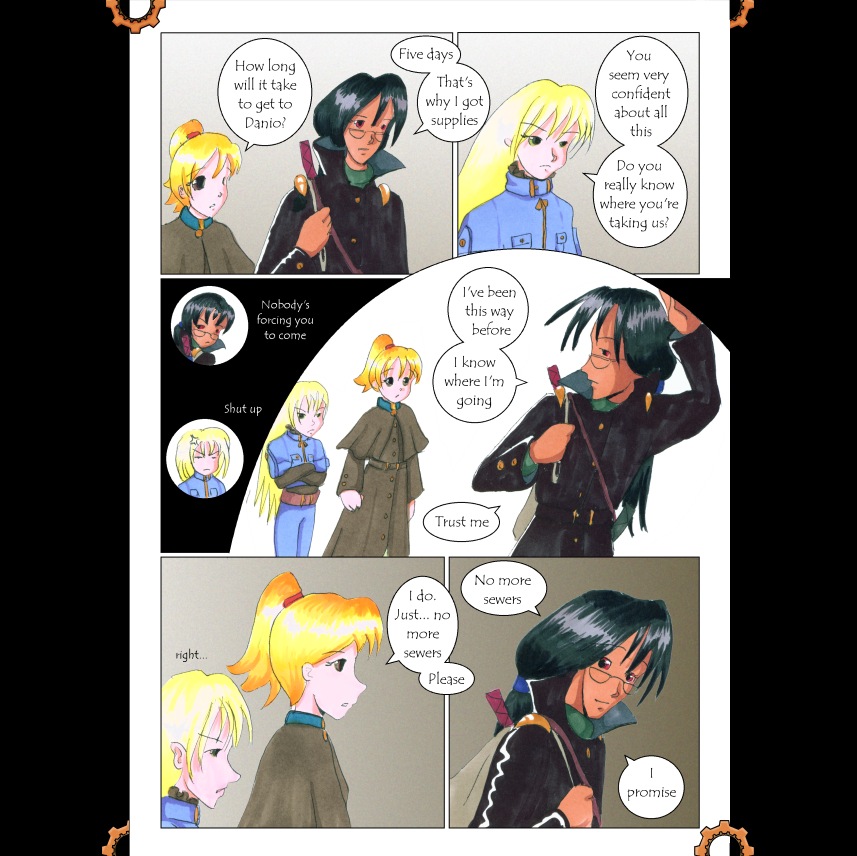 image
Artifaxis is updated on Tuesday and Friday
We went to the UK premier of
Ghost in the Shell
2: Innocence on Wednesday (it's a good film, in my opinion. Very pretty, in many ways). They wanted cosplayers, so I actually went out and dug around in charity shops for an easy costume. Charity shops are great - I only had to modify the coat a bit, and it was perfect. I went as Yomiko Readman from
Read or Die
(photos
here
and
here
, thanks to Gwen, who's the girl dressed as Ino from
Naruto
in the second one). We also did a short talk about manga and
Sweatdrop
beforehand that went well, although I must've looked like a schoolteacher.
Further odd habits of
Pixel
: at about 11:30 pm, she likes to run around the flat yowling. If I try to pick her up or stroke her, she acts like I'm about to shoot her. She doesn't seem to actually want anything - except to run around making a loud noise. It's probably a good thing we tend to late bedtimes.
- Sun Kitten, 30th September '05