ec2-3-236-8-46.compute-1.amazonaws.com | ToothyWiki | PhoenixFeathers | RecentChanges | Login | Webcomic

---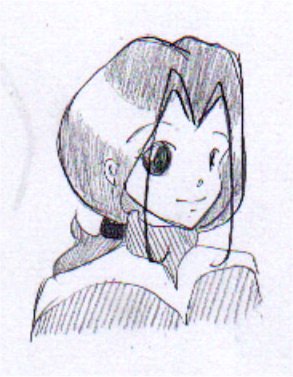 Name: Megaera Lyonesse
Course: Developmental Biomagic
Species: Human
/GateRanking: Tiger's Eye (

)
Blood Group: B
Likes: Chocolate
Romance: Single ([evidence]), but see below for developments.


---

Plot: Some kind of hinted-at romance going on but, more recently, got locked in the basement of her department overnight at the start of term and watched a /Phoenix hatching. This phoenix (called /Daedalus) seems to be very attached to /Megaera.

Interaction with other characters: Big crush on /Yozhik. He feels the same. Much of their interaction (in the strip, anyway) is based around him talking to her about her magic. Then there was the whole /SnowBall plot - see below the SpoilerSpace below. Are they (finally) a couple as of

, or not?


Hmmm, but there's a point. What happens when Sha'am needs to feed? Do phoenixes (is there a plural of phoenix?) glomp? I suspect not...


It could be fun to watch one try, although possibly not from the point of view of the target... - Kazuhiko

---

SunKitten? Is the name a reference to something? Not only can I _never_ spell it right but I've just realised I'm not even sure how you are supposed to pronounce it! :) - Kazuhiko


Assuming you mean her first name, it's the name of one of the three Furies of Greek mythos. I actually named her Machaera, originally, but changed the name because I like 'Megaera' better. The first name was from a book called The Colours in the Steel, or similar. The girl in the book, Machaera, was a side character - a slightly clumsy student who was more adept at magic than she knew (this isn't a spoiler for PhoenixFeathers). I liked the character and did a few designs which are very similar to Meg's current appearance. When I started illustrating the quotes, Megaera fitted into a certain place. PhoenixFeathers grew from the illustrated quotes.

Having just read a little about the Furies, I would highly suggest to the other PhoenixFeathers cast members that they stay on /Megaera's good side... :) - Kazuhiko

---

I think there should be a fan club. She's much cuter than /Rin after all...

And now there is - at PhoenixFeathers/MegaeraFanClub

SpoilerSpace
SpoilerSpace

SpoilerSpace
SpoilerSpace

SpoilerSpace
SpoilerSpace

SpoilerSpace
SpoilerSpace

SpoilerSpace
SpoilerSpace

SpoilerSpace
SpoilerSpace

SpoilerSpace
SpoilerSpace


Forgive me for being slow, but I've only just worked out what on earth was going on, so I thought I'd note it down.

So, /Megaera and /Yozhik... /Yozhik [mentions in passing] that he'll be at the /SnowBall. So /Megaera goes, and [hangs about] not dancing with anyone else, waiting for him to turn up.

And now the plot thickens. For it appears that /Yozhik is also a member of the /SnowBallCommittee, who are allowed just one dance each at the start of the ball. He [knows] that /Megaera is going in a cat mask, and tries to dance with her for his one dance, but accidentally picks the [wrong cat-girl]. Who, incidentally, is /Rin. Oops, silly boy. He [apologises] later.

---